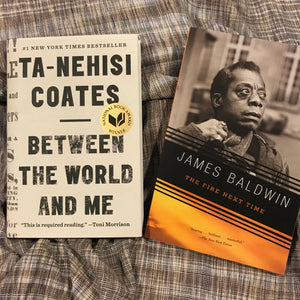 Author Duet #1 Coates and Baldwin: The Conversation
Both of these books offer American historical memoir at its best.
Toni Morrison wrote of Ta-Nehisi Coates:
"I wondered who might fill the intellectual void that plagued me after James Baldwin died...The language of Between the World and Me, like Coates's journey, is visceral, eloquent and beautifully redemptive. And it's examination of the hazards and hopes of black male life is as profound as it is revelatory."
Browse the details of this Author Duet:

Between the World and Me by Ta-Nehisi Coates
The Fire Next Time by James Baldwin