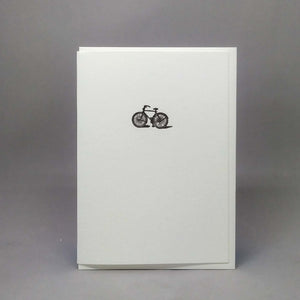 Bike Note Card
Yup. A simple graphic of a bike. Inspiration for you to write to that biker dude or dudette you're missing.
Big Wheel Press brings back this classic card from Karen Battles of B Design.
This card is smaller than your average note card.
3 1/2 X 4 7/8"
Printed by Big Wheel Press, Easthampton, Mass.