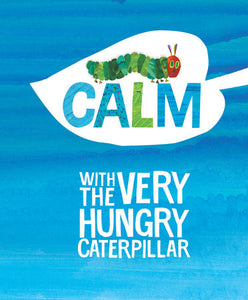 Calm with the Very Hungry Caterpillar by Eric Carle
Recommended for children ages 3 to 5

This beautiful little gift book featuring The Very Hungry Caterpillar provides a simple, easy-to-follow journey to relaxation, perfect for children and adults.

Just stop and breathe . . . How do you feel?

Join The Very Hungry Caterpillar for a soothing story featuring classic art from the World of Eric Carle. With simple coping mechanisms and beautiful illustrations, this book is an excellent reminder to kids and adults alike to take a moment, breathe deep, and smile!
Hardcover book 
Penguin Random House, 2019