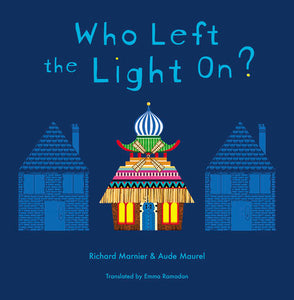 Who Left the Light On? by Richard Marnier and Aude Maurel
Readers age 3 to 9
From French author-illustrator duo Richard Marnier and Aude Maurel comes a captivating picture book about creativity, diversity, and self-expression.
Translated from the French by Emma Ramadan
In a town where everyone follows the rules, one neighbor's decision to leave the light on at night completely disrupts the neighborhood, sparking a creative revolution. Vibrant, poetic, and fun, Who Left the Light On? playfully teaches the powerful lesson that diversity, creativity, and individuality should be celebrated.
Hardcover book 
Yonder: Restless Books for Young Readers, 2018